Buzz has been a professional singer and musician all his working life. Playing guitar, bass, keyboards and singing in his first band Marks Brothers alongside his three brothers and two uncles. Constantly touring the UK and Europe, supporting many music legends including Gladys Knight, Glen Campbell, and The Commodores. The band made numerous TV & radio appearances and secured a recording contract with Carrere Records. They were produced by Oscar winning film composer Hans Zimmer.
Back in the day with the Mark's Brothers, headlining at the 3000 seat capacity Night Out club in Birmingham, UK
during a six nights a week, two year residency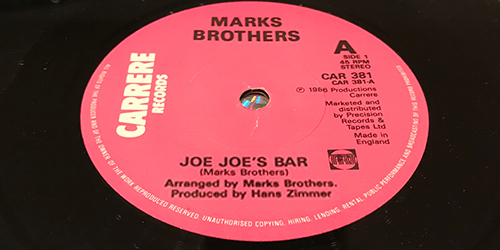 The Mark's Bros first single, 'Joe Joe's Bar' produced by Hans Zimmer
After working as a session singer / musician for a few years, Buzz signed a publishing deal with Machola Music co-writing songs for artists including 'The Venga Boys', and also co-writing TV themes for The Basil Brush Show & Howdi Gaudi.
"The Godfather of Soul"
James Brown
Buzz has always had a very similar sounding soulful voice and a deep love for the music of
'Mr Dynamite'.
Putting a show together including all the greatest hits of his idol seemed like a very obvious next step.
This show has taken him all over the world, performing at festivals, on cruise ships and in theatres.
Buzz's James Brown vocal impression has been used on a number of radio & TV ads, and computer games.
While performing as James Brown touring Europe in a fabulous Blues Brothers show, Buzz was asked to take on the role of the incomparable Ray Charles and has since gone on to play "Ray" around the globe.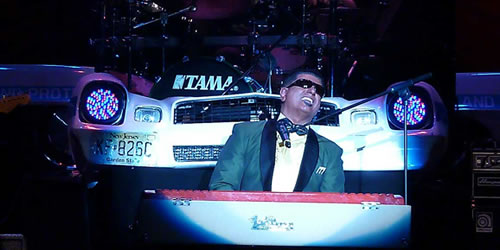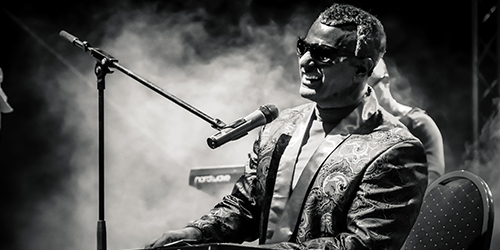 The "Stevie & Ray Show" with good buddy the awesome Godfrey Gayle as Stevie Wonder.
Buzz was the only double winner at the National Tribute Awards for both his Ray Charles & James Brown shows.
"The Architect of Rock
&

Roll" Little Richard
Completing this trio of all-time great Georgia music legends, 'The Outrageous' – Little Richard.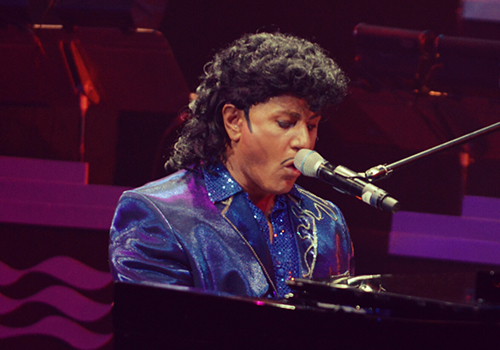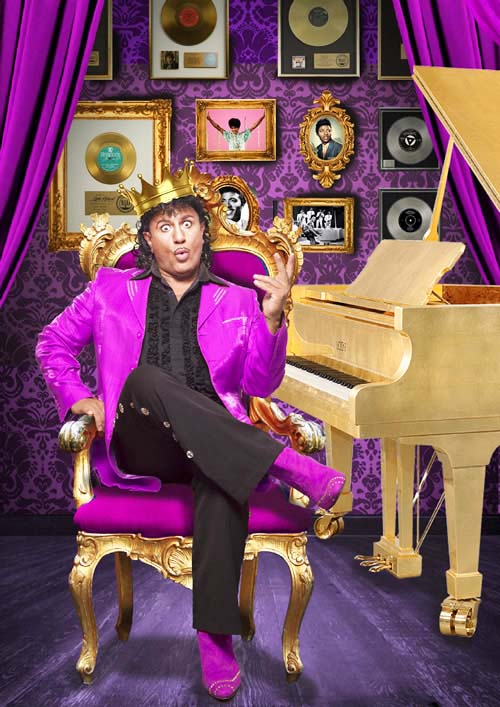 Winning 3 National Tribute Music Awards including the UK's No.1 Tribute to Little Richard, Best Multi Tribute Act & Best Male Artist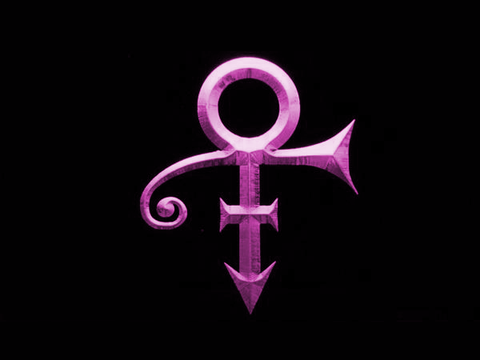 "His Royal Badness" Prince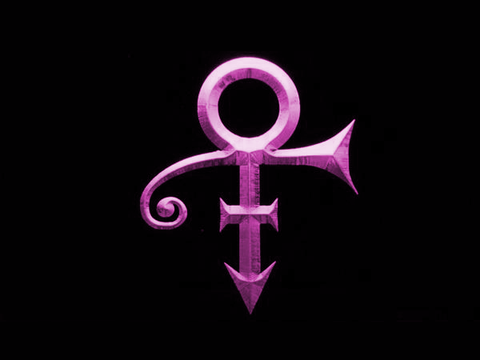 Buzz's biggest musical influence has always been the amazing Prince Rogers Nelson
To have the opportunity to perform a show that pays tribute to his life and music is a major ambition realised.
Performing at Jude Law's wedding in the south of France.
A fabulous night headlining "Gay Pride" in Sitges, Spain.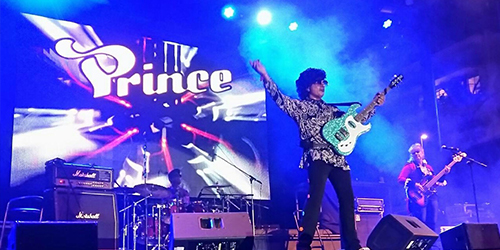 Celebrating with mom and dad after winning another National Tribute Award, this time for Prince.
Buzz provided the voice for the "Soulman" character in the brand new Worms computer game and online gambling games.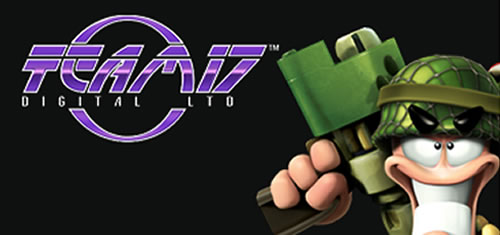 Playing guitar on a string of shows with shock rock band "Elvis Roxx".